Will Be Revised As We Confirm The New Dates With Teachers 
This page will be updated regularly so check back regularly.
Remember this is a joint conference so the presenters from both organizations are in the same schedule grid and there will be only one program book.  Listed below are the presenters for Between The Worlds and Sacred Space.
________________________________

BTW Presenters That Have Reconfirmed So Far. 
Photos and bios will be updated as they provide us with new material.
Additional teachers will be added when they reconfirm. 
Aeptha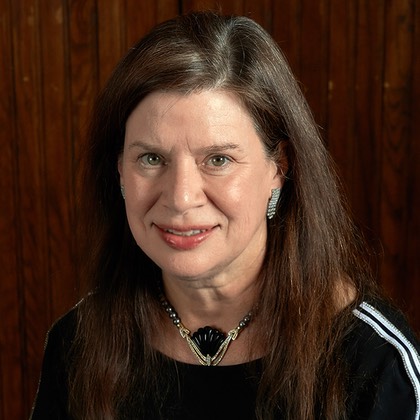 Aeptha is a teacher, ceremonialist and cosmic mediator who has been a practitioner in esoteric disciplines since the mid- 1980s. Aeptha in ancient Tibet meant, "She who loves the Sun".  Aeptha's name was bestowed upon her by her late Master Teacher Shakmah Winddrum.  Shakmah initiated Aeptha into the Solomonic tradition, teaching her both Western and Africian traditions in Philadephia for over seventeen years until Shakmah's passing. In North Carolina where Aeptha lives she taught and initiated at Light Haven, a contacted mystery school for twenty five years. Her current work includes being the Magus of a Magickal Lodge, teaching, consulting and counseling.  She brings into her work a unique and powerful mixture of esoteric knowledge, ecstatic ceremony and inner level contact. Throughout the years Aeptha has taught at conferences that include Between the Worlds, Sacred Space, PantheaCon and Paganicon. Aeptha has a B.A in Sociology and a Masters in Human Development and Learning.  She lives with her beloved husband Eushahn tucked away in the mountains of Hendersonville, N.C.   www.lighthaven.org
Clio Ajana

Clio Ajana (Carla-Elaine Johnson) is an Archieria for  Thiasos Vestales Prima, the first House of Our Lady of Celestial Fire (E.O.C.T.O), an LGBT-integrated Thiasos (temple) serving the Alternative Spiritual community in Twin Cities, MN. Clio Ajana also practices Romuva (Baltic Heathenry). A native Marylander, Minnesota transplant, and current Twin Cities resident, she is deeply passionate about aging, divination, and writing as a spiritual practice. As Clio Ajana, she is a columnist for The Wild Hunt.  Her writings have appeared in the Patheos blog, Daughters of Eve,and in the anthologies  Shades of Ritual: Minority Voices in Practice,  and  Bringing Race to the Table: Exploring Racism in the Pagan Community.  As Clio Ajana, her writing interests include divination, rituals fro group empowerment, and issues surrounding minority cultures within the larger Pagan, Heathen, and Polytheist communities such as aging, death, and the incarcerated.  As Carla-Elaine Johnson, her work has appeared in the anthology, Jesus Girls: True Tales of Growing Up Female and Evangelical , Dislocate, and in the Talking Volumes Book Club Guide Series. She is a past recipient of The Givens Foundation For African American Literature's Givens Black Writers Collaborative Retreat Program.  Both as Clio Ajana and Carla-Elaine Johnson her writings include the juxtaposition of race, homophobia, and religious non-acceptance.  She considers everything in her life to be touched by her religious practice and spiritual beliefs. She can be found on Facebook as Clio Ajana and on her blog www.clioajana.com.
Mat Auryn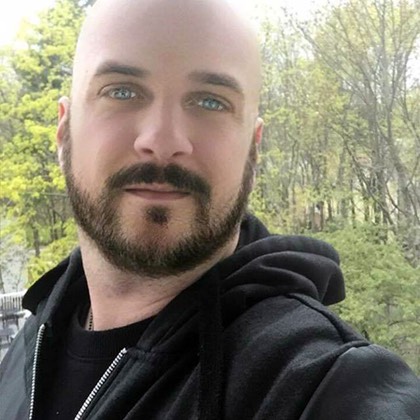 Mat Auryn is a witch, professional psychic, and occult teacher throughout the New England area. He has been drawn to the occult and metaphysical since an early age, reading books on witchcraft at eight years old. He is an initiate of Black Rose Witchcraft, The Cabot-Kent Hermetic Temple, the Temple of Witchcraft, and The Sacred Fires Tradition of Witchcraft.
He runs the blog For Puck's Sake on Patheos Pagan, has a column entitled "Extra-Sensory Witchcraft" in Witches & Pagans Magazine, and a column in Horns Magazine. He has been featured in various magazines, radio shows, podcasts, books and other periodicals. His book, Psychic Witch: A Metaphysical Guide to Meditation, Magick & Manifestation is forthcoming and will be available in February of 2020.
To find out more about him and his work visit www.MatAuryn.com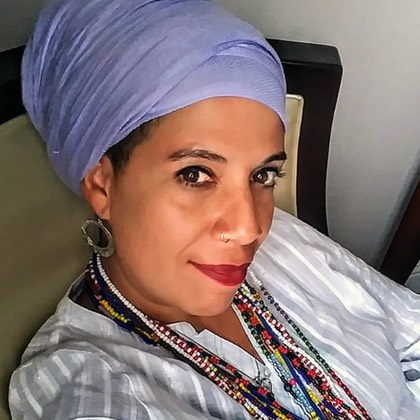 Baba No Ke

Sandra Santiago, formerly known as Yaya Nsasi Vence Guerra, comes from a family of seers. She is a second-generation Puerto Rican woman from Chicago. She is a radical educator, activist, and poet. She has been published in Shades of Faith: Minority Voices in Paganism (2012) and in Shade of Ritual (2014)  Sandra is  a Santera and Priestess of Obatala. and does integrative light work via Reiki and intuitive divination.  She is a certified Reiki Master and is accredited  by  the World Metaphysical Association and The Accreditation Council of Holistic Healers. Her work can be defined as decolonization therapy. It is a healing process.  She creates a space where wounded spirits and souls from disenfranchised groups can work to recover from historical trauma, racism, and other collective social ills caused by the long-term negative effects of colonization.  Yaya Nsasi provides a holistic approach to healing the mind, body, spirit, and soul with the use of sacred and divine energy.  She provides womb care support, using traditional and integrative ancestral healing practices. https://lapixie773.wixsite.com/mindbodyspirit
Karen Bruhin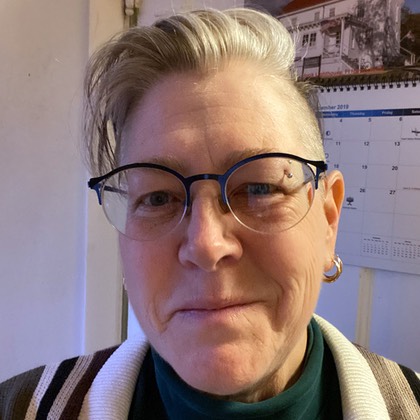 Karen Bruhin is a 3rd degree initiate within the Assembly of the Sacred Wheel (ASW), www.sacredwheel.org) a Wiccan syncretic tradition. She is the High Priestess of Tenders of the Earth Temple (http://tet-asw.org/) founded in 2011 and which based in NW Philadelphia. A practitioner of a variety of esoteric disciplines, Karen has been active in Wicca and the local Pagan community for the past 20+ years. Additionally, Karen is the Captain of the Gryphons, a magical order within the ASW that is charged with the magical protection of the ASW. She offers ongoing classes through Mt. Airy Learning Tree and through the coven as well as past co-coordinator for ritual at Philadelphia Pagan Pride Day. She is a past board member for Philadelphia Pagan Pride and has previously taught at Spring Magick, Autumn Magick, Philadelphia Pagan Pride, South Jersey Pagan Pride and Free Spirit Gathering.
Jesse Hathaway Diaz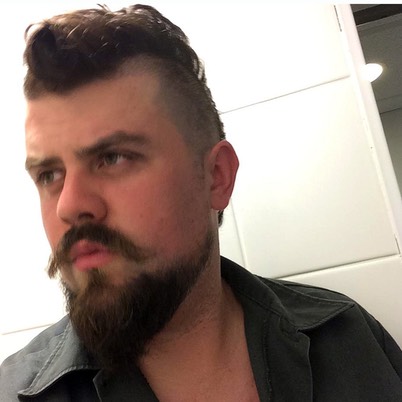 Jesse Hathaway Diaz is a folklorist, diviner, artist and performer living in New York City. With initiations in several forms of witchcraft from both Europe and the Americas, he is also a lifelong student of Mexican Curanderismo, a priest of Obatalá in the Lucumí orisha tradition, and a Tatá Quimbanda. He is also a member of the experimental theatre group Dzieci, based in New York City. He is the goat-half of www.wolf-and-goat.com, a store specializing in occult art, esoterica and materia magica from many traditions including Traditional Craft and Quimbanda. His blog can be found at www.serpentshod.com  His writings have been published by Scarlet Imprint and by Revelore Press, where he also co-edits the Folk Necromancy in Transmission Series. Along with Dr. Al Cummins, he is a co-host of the Radio Free Golgotha podcast.
Jim Dickinson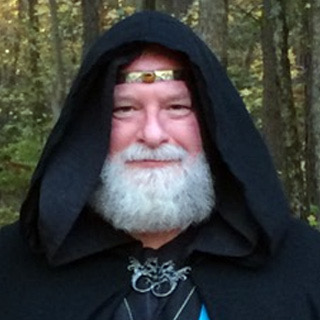 Jim Dickinson (Gaelan) is a 3rd Degree initiate and a founding member of Assembly of the Sacred Wheel, serving as a High Priest for over 25 years. He founded Coven of the Rowan Star (1992) and Guardians of the Windsword (2002). He is particularly valued within ASW for his skills in ritual writing, divine embodiment, coven leadership, teaching, and pastoral counseling.  He is developing a collection of his rituals that have proven reliably effective over the decades. He has a BS in Behavioral Science, an MS of Health Promotion and has worked professionally in the fields of HIV prevention, prison reentry, and developmental disabilities. He lives with his beloved partners Michael Smith and Andy Kiess, at Herne's Hollow at Seelie Court in Delaware.
Carm DiLullo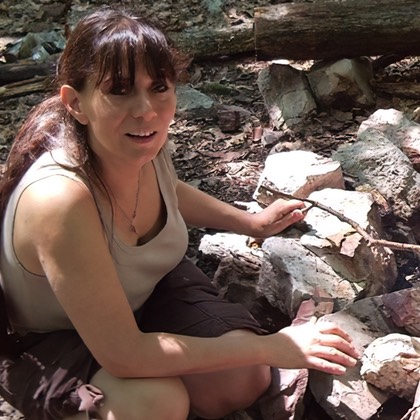 Carm DiLullo is a Third Degree Initiate of the Assembly of the Sacred Wheel, serving as the High Priestess of Archers of the Sacred Flames, and as leader of the Order of the Falcons. Professionally, Carm holds a Masters Degree in Education and a Bachelors in Laboratory Science. She teaches several science disciplines at an inner city high school. In addition to professional teaching, for over 25 years she has served the Mother in her work at a wildlife rehabilitation clinic, caring for injured and orphaned animals. Carm is a herbologist, teaching both magical and medicinal herbology. She is an avid gardener, an amateur homesteader, a student and practitioner of Tarot, and a Fire Scryer. As an environmentalist and magickal practitioner, Carm finds great spirituality in the quest for sustainability and balance. 
Danielle Dionne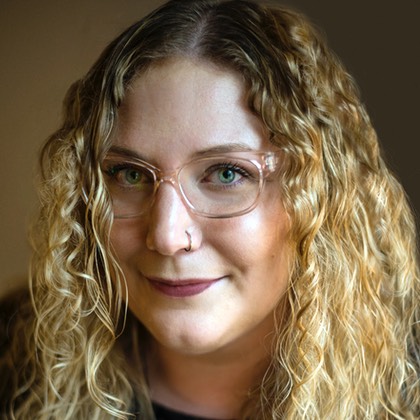 Danielle Dionne is psychic medium, herbalist, and witch. She owns and operates Moth and Moon Studio, a spiritual education center. Danielle is the author of the book Magickal Mediumship (Llewellyn Worldwide, 2020). Her eclectic practice draws upon a vast foundation in mediumship, occultism, healing arts, Spiritualism, witchcraft, herbalism, and folk magic. Danielle is an initiate in the Temple of Witchcraft Tradition and serves as Scorpio Deputy Minister for death, dying, and bereavement. She enjoys hospice work and hosts Death Cafes helping people discuss death and make the most of their finite lives. Danielle runs Crossroads Farm, a small, spirited homestead focusing on ancestral connections, magickal and medicinal herbalism, and raising heritage breed livestock. 
Ivo Dominguez Jr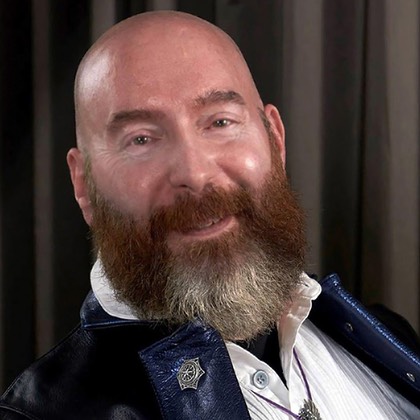 Ivo Domínguez, Jr. has been active in Wicca and the Pagan community since 1978, has been teaching since 1982. Ivo was a founding member, and a past High Priest, of Keepers of the Holly Chalice, the first coven of the Assembly of the Sacred Wheel a Wiccan Tradition. He currently serves as one of the Elders of the Assembly of the Sacred Wheel, a Wiccan syncretic tradition that draws inspiration from Astrology, Qabala, the Western Magickal Tradition and the folk religions of Europe. His techniques and insights are rooted in a synthesis of traditional metaphysical teachings, modern science, and memories from past lives. 
Ivo has been published in numerous periodicals and is the author of Keys To Perception: A Practical Guide to Psychic Development, Practical Astrology for Witches and Pagans: Using the Planets and the Stars for Effective Spellwork, Rituals, and Magickal Work; Casting Sacred Space: The Core Of All Magickal Work; Spirit Speak: Knowing and Understanding Spirit Guides, Ancestors, Ghosts, Angels, and the Divine; Beneath the Skins. His newest book is Four Elements of the Wise.  www.ivodominguezjr.com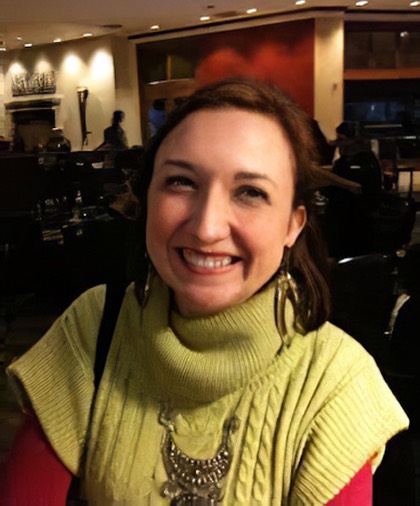 Elysia Gallo 
Elysia Gallo is Senior Acquisitions Editor for Llewellyn Worldwide, where she's been polishing manuscripts and providing authors with guidance since 2005. Her specialty topics there are witchcraft, Paganism, magic, and more. She was a board member of Paganicon and Twin Cities Pagan Pride from 2010 to 2016. Her other interests include genealogy research, cheese, Prince, and Pikachu. Elysia lives in St. Paul with her husband and two adorable cats.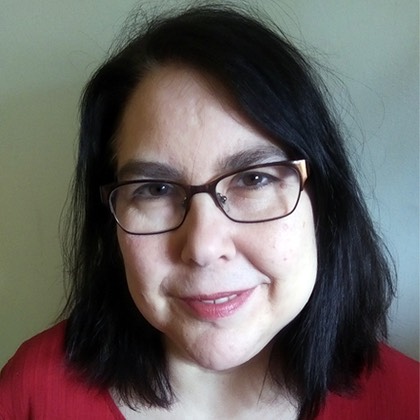 Jo Graham

Jo Graham is the author of The Great Wheel: living the Pagan cycles of our lives and times, and Winter: rituals to thrive in the dark cycle of the saeculm, both published by Llewellyn in 2020, as well as 23 fiction books and 2 online games.  Best known for her historical fantasy and her tie-in novels for MGM's popular Stargate: Atlantis and Stargate: SG1 series, she has been a Locus Award finalist, an Amazon Top Choice, a Spectrum Award finalist, a Romantic Times Top Pick in historical fiction and a Lambda Literary Award and Rainbow Award nominee for bisexual fiction. With Melissa Scott, she is the author of five books in the Order of the Air series, a historical fantasy series set in the 1920s and 30s within a Hermetic lodge. She has practiced in Pagan and Hermetic traditions for more than thirty years, including leading an eclectic circle for nearly a decade.  Dedicated in 1989, she took her mastery in 2004.  She has studied the Classical world extensively and today mainly works in traditions based on the Hellenistic Cult of Isis.  Though she worked in politics for fifteen years, today Jo Graham divides her time between writing and working as a Guardian ad Litem for children in foster care.  She lives in North Carolina with her partner and their daughters.
Nathaniel Johnstone
Nathaniel Johnstone is a multi-instrumentalist virtuoso (violin, viola, guitar, banjo, vocals) whose music pulls from myth, fantasy, and folklore with a vibrant sound that crosses boundaries & borders, resulting in a captivating blend of multicultural rock and dark Americana. Accompanied by world-renown dancer Tempest, the they create an enthralling sight and sound. www.nathanieljohnstone.com


Tara-Love Maguire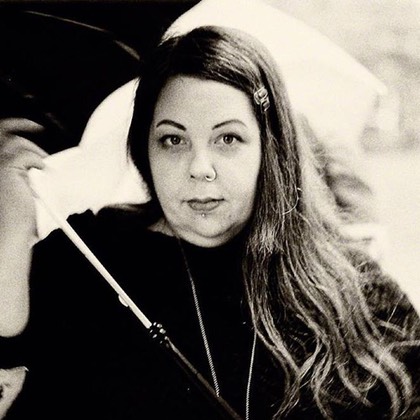 Tara-Love Maguire has been a practicing witch for over 30 years, on a path which has been crookedly influenced by Isobel Gowdie, Marie Laveau, and William S. Burroughs. Growing up as a weird kid in and around the New Jersey Pine Barrens, she found witchcraft within the tales and shadows that dwell there. She co-hosts the podcast, Down at the Crossroads, with her sweetheart, Christopher Orapello, and together, they founded Blacktree Coven- a traditional witchcraft coven which exists in the heart of southern New Jersey. Her first book, Besom, Stang, and Sword co-written with Chris, is available now wherever books are sold from Red Wheel/Weiser Books.  www.infinite-beyond.com
Katrina Messenger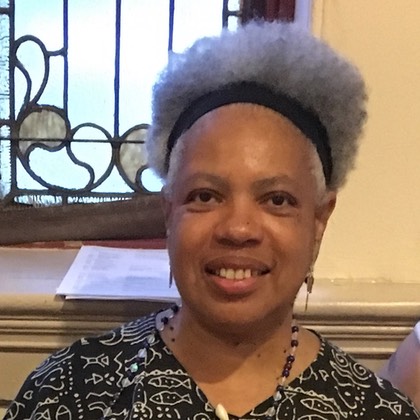 Katrina Messenger is a poet, priestess, warrior and witch. Katrina is a full time Wiccan mystic and an ordained minister. In 2004, Katrina opened the Reflections Mystery School in order to offer a structured apprenticeship program plus continue to offer quality magickal instruction to the Washington Metro area and to the entire MidAtlantic region. Katrina is a DC native with over fifty years of experience as a grassroots activist and community leader. She has taken on leadership roles in almost every group she has joined, including her election to the state presidency of Maryland NOW and later when she served eighteen months as the acting minister for the Sojourner Truth Congregation of Unitarian Universalists.
Katrina has studied mythology, esoteric sciences and human development for over thirty years. Katrina is a certified Archetypal and Dream Patterning Analyst.  She is the author of Elemental Psychology: Using Jungian Psychology and the Sacred Elements for Spiritual Development, Descent: A Journey for Women, and Dark Beauty. She has published articles in the Assisi Institute Journal, and the Reclaiming Quarterly. She has contributed to the highly successful Twelve Wild Swans, and taught at Reclaiming witch camps from 1997 to 2003. She is an elder in her community and a recognized leader and teacher worldwide.  www.katrinamessenger.com
Thorn Mooney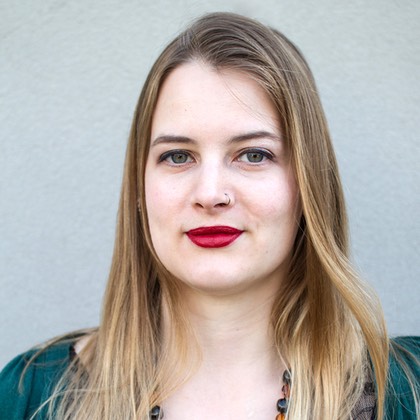 Thorn Mooney is the high priestess of Foxfire Coven, in the Gardnerian tradition of Wicca. Active in witchcraft and Pagan communities since the late nineties, Thorn takes a scholarly approach to her practice of the Craft. With graduate degrees in religious studies and English literature, Thorn has spent her career teaching religious history, critical theory, literature, and writing to students of all ages, at both the university and grade school level. She is interested in how witchcraft communities construct authenticity, establish boundaries, and interact with other traditions in an increasingly diverse religious landscape, particularly in the American South. She runs a popular YouTube channel and is an active blogger. Her publications include Traditional Wicca: A Seekers Guide and the The Witch's Path: Advancing Your Craft at Every Level, with more in the works. Thorn's work has appeared in Witches & Pagans Magazine, on Patheos Pagan, and in assorted Llewellyn annuals. Visit her at www.thornthewitch.com and follow her on Instagram @thornthewitch.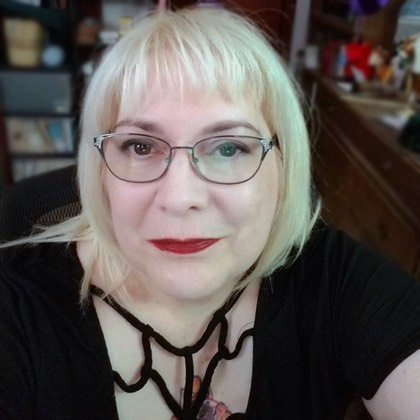 Stephanie Olmstead-Dean

Stephanie Olmstead-Dean (Soror Atara) is a long time student of magic. She began work with Western Ceremonial Magic in the 1990s. In the early 2000s, she expanded her studies to include the work of Harry Middleton Hyatt on hoodoo, conjuration, and rootwork at a time when resources on those topics were limited; she also has an interest in genealogy in common with Dr. Hyatt.  Stephanie joined Ordo Templi Orientis in 2004. She served as past treasurer of William Blake Oasis, and as past secretary and master of William Blake Lodge. As a speaker, she leads presentations about making ritual tools and supplies, various folk magick practices, initiation symbolism, Gnostic saints, and other topics. She is an ordained priestess, and works as a web accessibility specialist.
Christopher Orapello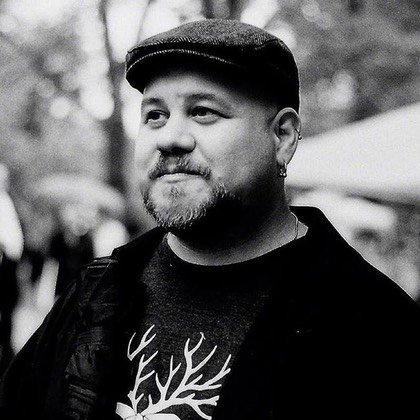 Christopher Orapello is an artist, witch, and animist with a background in western occultism, ceremonial magick, Freemasonry and has been on his journey for nearly 30 years. He co-hosts the podcast Down at the Crossroads with his partner, Tara-Love Maguire, is a signature artist with Sacred Source (a leading producer and distributor of ancient deity images in North America), and an author with Red Wheel / Weiser Books. After a growing desire for a more locally-based form of witchcraft, he and Tara-Love Maguire founded Blacktree coven in 2014, where they set out to forge a modern approach to Traditional Witchcraft for a new era of praxis. His first book- Besom, Stang, and Sword- co-written with Tara, is currently available from Red Wheel/Weiser Books wherever books are sold.
www.infinite-beyond.com  • https://www.facebook.com/christopherorapello/
Leanne Pemburn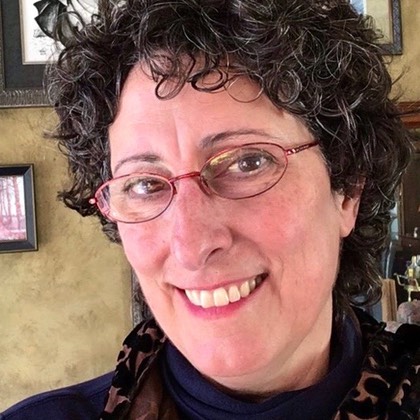 Leanne Pemburn is a 3rd degree initiate of the Assembly of the Sacred Wheel, High Priestess of Keepers of the Holly Chalice, Water of Water, in the Circle of Pisces.  She has been on a Wiccan path since 1996, and pours water in sweat lodge in the Assembly Wiccan 5 parts of Self protocol, since 2000.  She is an artist, Mother of Critters, risk manager, professional problem solver and manifester of visions.  With her dear life partner Mark, she stewards the most beautiful forest in the land, and keeps the sanctuary at Faerewood in the hills of northern Maryland.
Christopher Penczak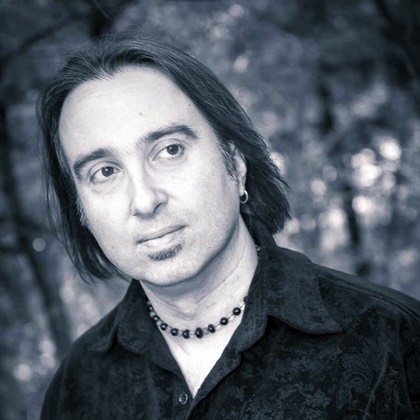 Christopher Penczak is the co-founder of the Temple of Witchcraft religious nonprofit organization and the creator of the Temple of Witchcraft Mystery School and Seminary education programs. Developed through his extensive work as an award winning author, ritualist and minister, the educational core of the program comes from his six book and CD set Temple of Witchcraft series. After many years independently teaching the program, he worked with the graduates to create a cooperative organization to expand and apply the teachings and serve the greater community with a wide range of ministries. With a current focus on expanding the culture of the Witchcraft community, he co-founded Copper Cauldron, an independent publishing company to support his own vision and that of the Temple of Witchcraft community. Today Christopher continues to teach internationally, write, see private clients, design jewelry and travel to sacred sites with small groups. For more information, please visit www.christopherpenczak.com and templeofwitchcraft.org

David Salisbury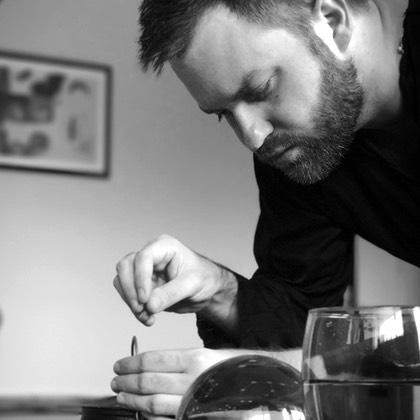 David Salisbury is a witch, activist, and Feri initiate based in Baltimore and DC. With a background in various styles of advocacy and organizing work, David is passionate about applying magical techniques to help make the world a better place to live in. He is the co-organizer of The Firefly House, the largest witchcraft organization in the DC area, the founder of Baltimore Traditional Witchcraft, and an officer for William Blake Lodge O.T.O. His public magical work has travelled the world and has been shown in outlets like the New York Times, Washington Post, and BBC. He is the author of several books including The Deep Heart of Witchcraft and Witchcraft Activism.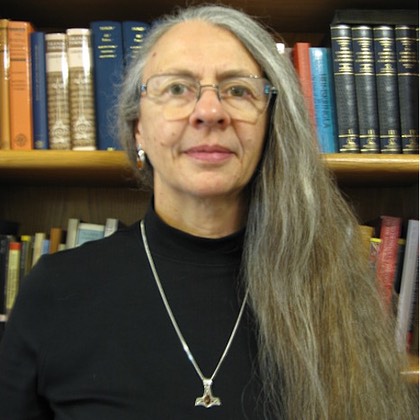 Ann Sheffield

Ann Sheffield ("Gróa") has been a practicing Heathen since the 1990's and is a member of the Troth, an international organization promoting and supporting inclusive Heathenry, and of Ár nDraíocht Féin (ADF Druidry). Author of two books, Frey, God of the World and Long Branches: Runes of the Younger Futhark, Gróa has taught at multiple Heathen and Pagan venues including Trothmoot and Sirius Rising. She also presents her academic work at conferences such as the Leeds International Medieval Congress and has taught Anglo-Saxon and Viking-Age history at the collegiate level. Gróa holds an MA in Medieval and Renaissance Literary Studies and a PhD in Analytical Chemistry.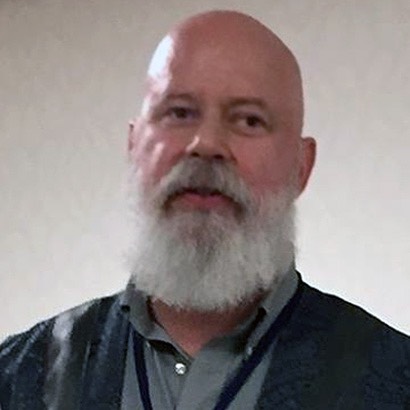 Michael G. Smith

Michael Smith, Gwydion Stormcrow, has been practicing Wicca, Magick, and various esoteric disciplines since 1989. He has been active in the pagan community since 1993 when he became a member of the Assembly of the Sacred Wheel, a Wiccan organization in the Mid-Atlantic region. He is an Elder of the ASW and formally served as High Priest of Coven of the Rowan Star, a coven in that Tradition. He is also involved with the Tradition's New Alexandrian Library. He is a Priest of both Horus and Bast, and works extensively with the Egyptian deities in his personal practices where he uses a syncretic array of esoteric disciplines from Wicca and the Western magickal and shamanic traditions, and is inspired and sustained by his studies of Astrology, Qabalah, Ritual, and Natural Magick. He was trained as a Water Pourer by Shiverah Stonewater, and since 1995 has led sweat lodge ceremonies at Seelie Court and various pagan events, and is finishing a book on the sweat lodge ceremony from a pagan perspective. He is currently dividing his time between Ancient Egyptian Studies and balancing the Magick, Religion, and Spirituality of Wicca. He has a B.A. in Philosophy with a minor in Religious Studies from the University of Delaware. He is also a member of the American Academy of Religions and its Contemporary Pagan Studies Group. He sits on the Board of several different contemporary pagan/magickal community organizations. He sits on the Board of Directors of the Sacred Space Conference, and is a former member of the Board of Directors of Cherry Hill Seminary.He lives in southern Delaware where he works, loves, and teaches, and is one of the stewards of Seelie Court, 102 acres of pagan-owned land dedicated to the growth and evolution of the pagan paths.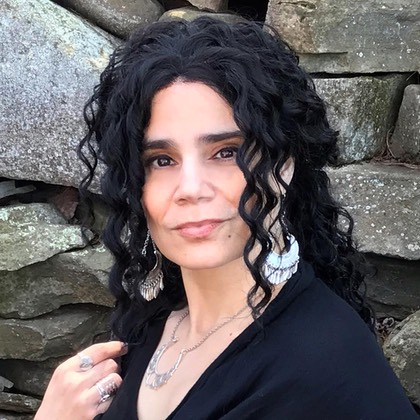 Jhenah Telyndru
Jhenah Telyndru holds an MA in Celtic Studies from the University of Wales, Trinity St. David. The founder of the Sisterhood of Avalon, Jhenah's published works include "Avalon Within", "The Avalonian Oracle", "Rhiannon: Divine Queen of the Celtic Britons", "The Mythic Moons of Avalon: Lunar and Herbal Wisdom from the Isle of Healing", as well as the forthcoming "Pagan Portals - Blodeuwedd". Jhenah teaches four day residential training retreats around North America and the UK, and facilitates pilgrimages to sacred sites in the British Isles and Ireland through Mythic Seeker Tours. She is a frequent presenter and guest speaker at academic conferences, religious symposia, Women's Spirituality gatherings, and Pagan festivals. A priestess in the Avalonian Tradition for almost three decades, Jhenah has been following a Pagan path since 1986. For more information about Jhenah's work and offerings, please visit her website: www.ynysafallon.com.
Maria Wander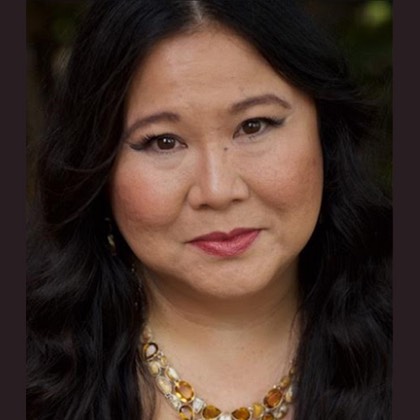 Maria Wander is an Initiate within the Assembly of the Sacred Wheel Tradition and serves as acting High Priestess to coven Order of the World Tree within the ASW.  She holds a Masters in Public Administration, received training as a Nurse Practitioner at University of Medicine & Dentistry NJ, certification in Bio Medical Informatics at Columbia University and certification in Herbalism at Twinstar Herbal. She is completing her doctoral study and teaches Informatics as faculty at Hunter College City University of New York. A Bronx based professional astrologer, Maria is a Director at the National Council of Geocosmic Research and co-organizer of NYC Astrology Meetup, the largest not for profit astrology group in the Northeast. She recognizes that the Universe is alive and communicates through the creative intelligence of patterns and cycles. In addition to consulting for clients, Maria teaches classes, workshops and holds group studies online.  Through understanding patterns, Maria finds it is within our power to thrive joyfully, intentionally, and purposefully, contributing to a needed shift in global consciousness. To relax, Maria reads Tarot de Marseilles, Lenormand oracle cards, designs home textiles and hand knits as a consultant for Williams Sonoma/West Elm, creates herbal/gem tinctures and flower essences for Amityville Apothecary and keeps honeybees. www.mariawander.com  
Courtney Weber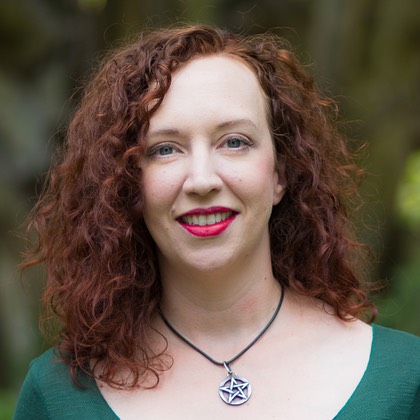 Courtney Weber is a Witch, author, Tarot adviser, and activist. She is the author of Brigid: History, Mystery, and Magick of the Celtic Goddess and Tarot for One: The Art of Reading for Yourself, and The Morrigan: Celtic Goddess of Magick and Might (to be released late 2019). She is a co-host of That Witch Life podcast. Courtney produced and designed Tarot of the Boroughs, a modern tarot deck set in New York City. She has been featured in the New York Times, Maxim, Playboy, Huffington Post, Vice, and the Thom Hartmann Show.  She lives in Oregon with her husband and critters. Visit her online at www.courtneyaweber.com.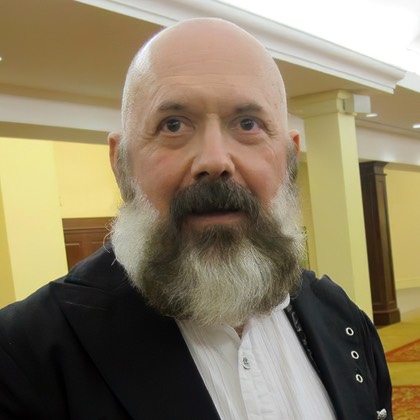 James C. Welch
James C. Welch is High Priest of Troupe of the Starry Door, a coven of the Assembly of the Sacred Wheel. He is one of the founding members of the ASW, and active in the Wiccan/Pagan community since 1981. He was the chair of the committee that wrote the Assembly of the Sacred Wheel's code of ethics. Jim practices a variety of forms of healing touch/healing ritual/sweat lodge and is certified in Holistic Nursing. Jim is one of the stewards of Seelie Court, 102 acres of wooded land in Southern Delaware.
Laura Tempest Zakroff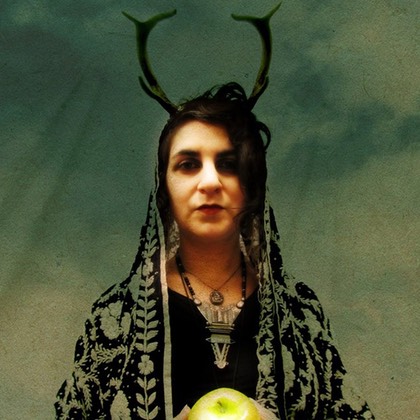 Laura Tempest Zakroff is a professional artist, author, dancer, and designer. She holds a BFA from the Rhode Island School of Design and her artwork has received awards and honors worldwide. Her work embodies myth and the esoteric through her drawings and paintings, jewelry, talismans, and other designs. Laura is the author of Weave The Liminal: Living Modern Traditional Witchcraft, Sigil Witchery: A Witch's Guide to Crafting Magick Symbols, The Witch's Cauldron: The Craft, Lore & Magick of Ritual Vessels, the co-author of The Witch's Altar, and the editor of The New Aradia: A Witch's Handbook to Magical Resistance.  www.lauratempestzakroff.com 
________________________________

Sacred Space Presenters
We will be posting the teachers for Sacred Space here as they reconfirm. 
For the most update information on the Sacred Space side of the joint event visit their website.
SACRED SPACE FEATURED TEACHERS
Robin Fennelly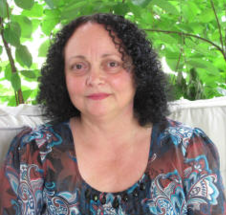 Robin Fennelly is an Elder within the Assembly of the Sacred Wheel Tradition and serves as High Priestess of Coven of the Mystic Path within the ASW. Her spiritual journey spans four decades and is strongly rooted in both Eastern philosophy and the Western Magickal systems. Robin has been active in the pagan community for 20+ years teaching, writing, leading ritual and maintaining a rigorous teaching schedule. Her writings and books have been featured online and in print internationally. She has taught extensively throughout the Pagan community, including Sacred Space Conferences, Spring Magick, Free Spirit Gathering, Pagan Pride Events, Between the Worlds Interfaith Conferences, and more. Robin lives in Eastern PA and works in the field of public education. www.robinfennelly.com
Najah Lightfoot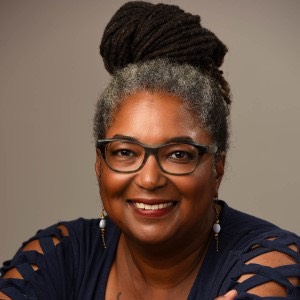 Najah Lightfoot is the multi-award-winning author of "Good Juju ~ Mojos, Rites & Practices for the Magical Soul." She is the Gold Medal winner of the 2020 COVR Awards, in the category of Wicca, Witchcraft and Magick, and a winner of the 2019 NYC Big Book Award. She is a fellow of the Sojourner Truth Leadership Circle, sponsored by Auburn Seminary. Najah practices magick, loves rituals, and writing about ways to help others develop powerful spiritual, magickal, practices. Najah resides in Denver, CO, where the blue skies and the power of the Rocky Mountains uplift and fills her soul. She is also an initiated member of a New Orleans Vodou society and a regular contributing author to the Llewellyn Almanac series. Her  articles regularly appear in Llewellyn's Magical Almanac, Witches' Companion, Witches' Datebook, and Spell-A-Day Series. Najah is a frequent guest on podcasts, as well as an in-demand speaker for conferences, classes and events, and her magickal, beloved, staff is now on display at the Buckland Museum of Witchcraft, located in Cleveland, OH. Najah Lightfoot can be found online at www.twitter.com/NajahLightfoot, www.facebook.com/NajahLightfoot, and www.instagram.com/NajahLightfoot.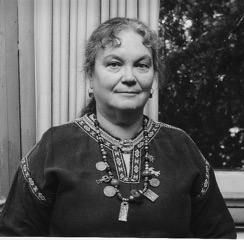 Diana Paxson
Diana Paxson is a prolific author of fiction and of seminal magickal, Pagan, and Heathen works. She is an elder in the Troth and founder of the Hrafnar kindred, which was born out of her work in recovering the ancient oracular practices of the Seidhr. Diana's work on Runes, Asatru, trance, and oracular work have all broken new and important ground and are conveyed through her books, Taking up the Runes: A Complete Guide to Using Runes in Spells, Rituals, Divination, and Magic (Weiser Books), Essential Asatru: Walking the Path of Norse Paganism (Citadel), Trance-Portation: Learning to Navigate the Inner World (Weiser), and The Way of the Oracle: Recovering the Practices of the Past to Find Answers for Today (Weiser), Essential Guide to Possession, Depossession, and Divine Relationships (Weiser),  and Odin: Ecstasy, Runes and Norse Magic (Weiser). www.diana-paxson.com
Sacred Space Special Guest Teachers (Additional Forthcoming)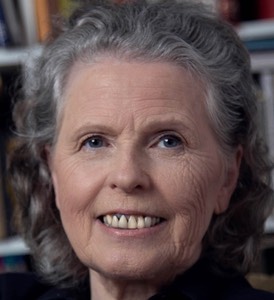 Maggie Beaumont
Maggie Beaumont, MA, is a Hospice chaplain and death midwife. She is a former Dean of Students at Cherry Hill Seminary and a past board member of the Covenant of Unitarian Universalist Pagans, and is currently a second degree member of the Assembly of the Sacred Wheel.
Amy Blackthorn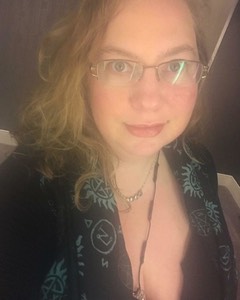 Amy Blackthorn has been described as an "arcane horticulturalist" for her lifelong work teaching with magical plants. Finding occult texts at 11, she grew a love of horticulture and magic. As an adult, she found a way to blend them into a single life's work, helping people find the magic around them. She incorporates her experiences in British Traditional Witchcraft with her horticulture studies. She has a certification in aromatherapy and is ordained through the Order of the Golden Gryphon. She has appeared on HuffPost Live, Yahoo News, Associated Press & Top Ten Secrets and Mysteries, and many others. Amy's company, Blackthorn Hoodoo Blends, creates teas based on Hoodoo herbal formulas. Visit her at www.amyblackthorn.com
Cat Castells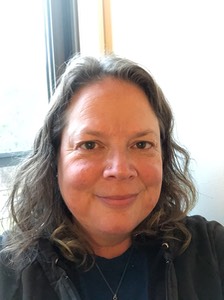 Cat Castells is a third degree priestess and elder in the Blue Star Tradition of Wicca and also works as a patient advocate for friends and family. Professionally, she is an event coordinator and graphic designer. 
Tamara Curry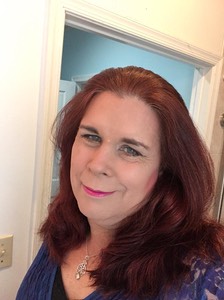 Tamara Curry: I am a transgender woman and a pagan priestess.I have been a solo practitioner of an Irish Path for the last 38 years. The last 4 years I have been active in the CUUPS program at the UUCF in Frederick Md. I am currently Vice President of the Board for Frederick CUUPs. I have taught classes on Celtic divination and self defense. My hobbies include martial arts where I hold black belts in Aikido, Karate, Kenjutsu and TaiChi, and Archery.
Raven Edgewalker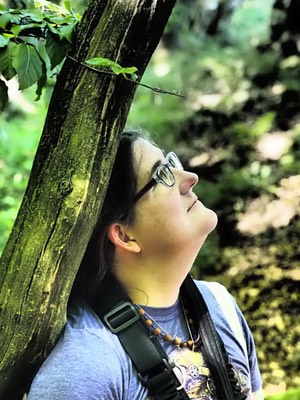 Raven Edgewalker is a queer British Witch, teacher, facilitator, artist and writer who dwells in the magical landscape of Somerset, UK. She has an ongoing, passionate love affair with the natural world. She see her work in the world as that of building connections, with self, with each other, within community, with deity and with all seen and unseen beings. Raven has spent many years learning from the land and listening to its voice; it's beings, stories, gods and spirits. Though her work she hopes to guide others to open to deeper connections of their own. She is a collector of unconsidered trifles, an Ogham geek, Peacock devotee, and a tree-loving polytheist.
Chris Farmer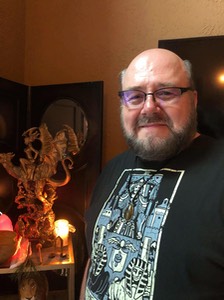 Beginning with meditation, Chris Farmer has studied aspects of magic and ceremony from both eastern mysticism and western occultism for the last 35 years. Some of his studies have been Hermetic Kabbalah, energetic systems (Reiki Master Teacher and Seikem/Sekim), crystal use and their applications, and ritual design. Chris has been teaching and mentoring students for 30 years, and has been teaching Yang Style Tai Chi for almost 25 years.  Chris Farmer graduated as a teacher of shamanism from Gryphons Grove School of Shamanism, and is an ordained Priest of Ganesh, Isis, and Apollo through the Order of the Golden Gryphon.  He has studied shamanism and shamanic healing with a wide variety of teachers, and currently enjoys a thriving healing practice in Virginia.  Find Chris at Chris24farmer@yahoo.com
Orion Foxwood
Orion Foxwood terms himself an "Ecomagical Activist". He  is a Traditional  witch, conjure-man and faery seer; and, the author of "The Faery Teachings" (RJ Stewart Books), "The Tree of Enchantment", "The Candle and the Crossroads" and "The Flame in the Cauldron" (Weiser Books). He was born with the veil (the second sight) in the Shenandoah Valley of Virginia, where he was first exposed to faith-healing, root-doctoring, faery lore and the second-sight practices of southern and Appalachian culture; and he has continued learning and teaching these spirit-doctoring practices in workshops, intensives and lectures in America and other countries. He is the founder, and primary instructor, in the House of Brigh Faery Seership Institute, where he teaches a multi-year teaching program in the "Tree of Enchantment" lore, practices, traditions and skills. He holds a Master's Degree in Human Services. His website is orionfoxwood.com.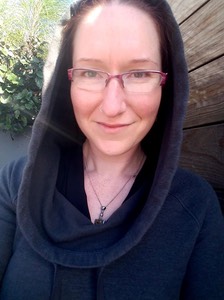 Irene Glasse
Irene Glasse  is a Mystic Witch based in Western Maryland. She is President of the Frederick Covenant of Unitarian Universalist Pagans, organizing and offering Pagan events, rituals, classes and workshops to a large, vibrant community. Irene also performs readings, healings, pastoral counseling services, magickal and ritual work, guided study and more both in person and remotely through her website, www.GlasseWitchCottage.com
Larry Goble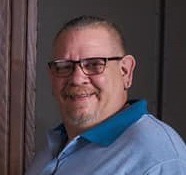 Larry L Goble Jr an Urglaawe Ziewer, Braucherei apprentice and VP of Distelfink Sippschaft.  In addition to his association with Urglaawe Larry is a member of the Primitive Grove Circle Eclectic Coven, a Reiki Master Teacher, a Past Live Regression Therapist, Death Midwife and owner of A New Vibration.
Haeleron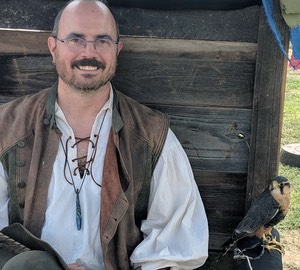 Haeleron has been a practicing pagan since the mid 80's, studying Shamanic drumming and journey work targeted toward inner child healing. In 2010, he began studying witchcraft. He is initiated in The Minoan Brotherhood, and is devoted to the Forge God. He studied with Solar Cross' Morning Star Mystery School for two years in Elements and Psychic Skills work. He has been working with Hephaestus since 2010.
Gale Hamby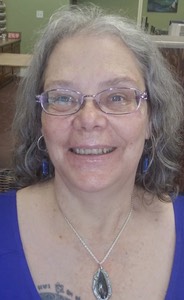 Gale Hamby has been reading, teaching, and studying the Tarot for over 40 years. A professional reader since 1980, she has participated in fairs and private readings up and down the East Coast. She regularly facilitates workshops and classes on Tarot, oracle cards, and other divination methods. A Wiccan priestess of vaguely Gardnerian antecedents since 1982, Gale also teaches on witchcraft, developing intuition, and other magical/spiritual practices. She is the author of three books, including Arcana, a volume of Tarot meditations/definitions written entirely in the Haiku form. Living near Atlanta with her two rescue companions, she is a staff reader at Forever and A Day, the premier metaphysical store in Georgia. She is busy writing her next book.
Monika Healing Coyote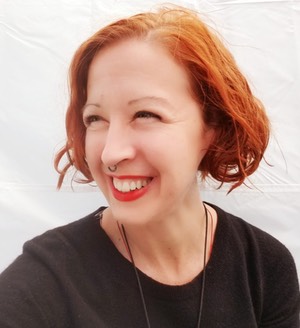 Monika Healing Coyote is a professional community-based shaman serving the East Coast and Mid-Atlantic regions for over nine years. Her practice includes individual, partner, and group/family ceremonies, as well as house clearings, beginner and advanced-level journey workshops, spiritual mentoring/divination, and business blessings.  Monika uses the term "shaman" as a job title; describing healing that occurs in ethical relationship with Spirits. Her ancestry and personal spirituality reflect the practices of the Indo-Europeans; she follows a Druid path. Monika received her Master's degree in Forensic Psychology in 2005 and has worked in the field of public mental health for over sixteen years. She has extensive spiritual training, including her Master/Teacher Level certification in Usui Reiki, Tibetan/Nepalese Depossession, and Soul Retrieval. She is also a certified member of clergy, and can legally perform both marriages and end-of-life care/funerals. Monika also facilitates a monthly advanced shamanic working group, to address the needs of the American public at the local level and national level.
David Dashifen Kees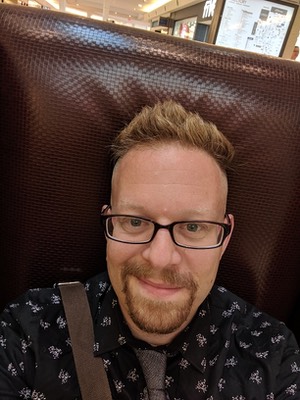 David Dashifen Kees: By day, Dash is a professional nerd while, by night, they're working on a Master of Divinity degree from the Iliff School of Theology in Denver, Colorado.  In between, they're an initiate priest of the Firefly House in Washington DC.  Raised in a multifaith family, their work has almost always included interfaith activism as a core component alongside more specifically Pagan pursuits in sigil work, shrine tending, and ritual administration and performance.  In the Pagan community, in addition to duties within the Firefly House, Dash has been the technical director for the Pagan Newswire Collective, an editor on the Patheos Pagan Channel's Agora blog, a technical freelancer for the Wild Hunt, and an author on various sites including Patheos's Wild Garden and the Pagan Activist.  They're thinking about working towards thanatology certification, have a tattoo of the Golden Apple of Discord on their arm, and consider pizza to be proof that the divine powers love us and want us to be happy.
Vicki Lindstrom
Vicki Lindstrom is a third degree, High Priestess of White Oak Coven and Grove in the Blue Star tradition.  Initiated in 2000, she has been an active practitioner of Witchcraft and traditional Wicca for 30 years.  Professionally, she is a learning and development consultant.
Literata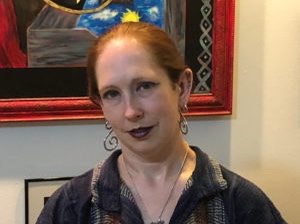 Literata is a Wiccan priestess and writer who leads Gryphon's Moon coven in Columbus, Ohio. Her poetry, rituals, and nonfiction have appeared in works such as Mandragora, Unto Herself, and Anointed as well as multiple periodicals. Literata has presented workshops and led rituals at the Sacred Space conference, Fertile Ground Gathering, Michigan Pagan Festival, and other venues. www.worksofliterata.org
Enfys Book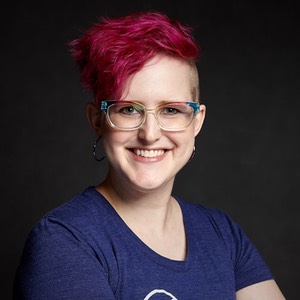 Annie Lynsen is a priestess (2nd degree) of the Assembly of the Sacred Wheel. She has taught many classes on Tarot, Qabala, and queering one's magical practice, including "The Genderqueer Tree of Life" workshop at the 2019 Sacred Space Conference. As a nonbinary, bisexual pagan, she employs a queer lens to break down limiting binaries in magickal theory and practice, and advocates for bi-, trans-, non-binary/genderqueer-, queer-, and asexual-visibility and inclusion. majorarqueerna.com
Diotima Mantineia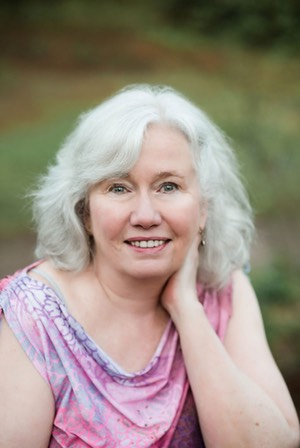 Diotima Mantineia has been a professional astrologer and tarot reader for almost thirty years. She writes for Witches & Pagans magazine, and is the author of Touch the Earth, Kiss the Sky: Allowing the Rational Mind to Welcome Magic and Spirituality.
Her passion for science led to a degree in Agronomy as well as graduate work in the field. She has broad, multicultural training in various styles of magic and shamanism. Her spiritual path is rooted in the Western Mystery Traditions, the principles of Yoga, and a profound connection with the natural world.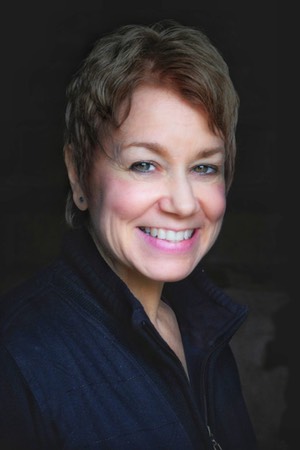 Sabrina Chase
Sabrina Mari is a teacher, writer, speaker, and coach.  She is both a Third-Degree Priestess in the Blue Star Tradition of Wicca and a Buddhist.  With her Blue Star colleagues and her partner, Pagan funeral director Michael Brown, she has helped to walk several dying friends home.
Sara Mastros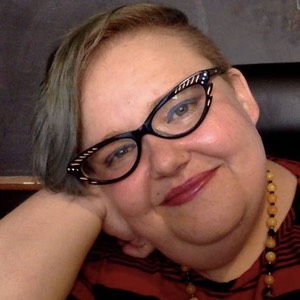 Sara Mastros, author of Orphic Hymns Grimoire, is Pittsburgh's leading Witch for Hire. In addition, she teaches witchcraft, Greek and Near Eastern Mythology, Pythagorean Mysticism, Pan Mediterranean Folk Magic, and Practical Sorcery online and at festivals all over the East Coast and has done so for decades. Her book, the Orphic Hymns Grimoire, offers new translations and commentary on the Orphic Hymns, one of the most beautiful and important collections of ancient Greek sacred literature from late antiquity. You can read many samples of her writing at www.OrphicHymns.com or follow along with all her witchy shenanigans at www.facebook.com/MastrosZealot
Angela Raincatcher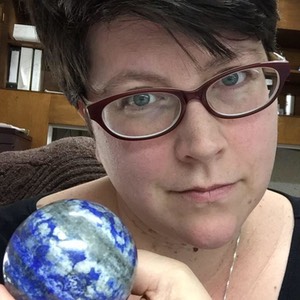 Angela Raincatcher:  Allegedly Pagan since 1986, Angela Raincatcher has been around the block several times. She is a portraitist for the gods, a herder of mystics, and [redacted]. She can often be found flinging paint and dancing in front of a canvas in her studio, singing backup for the founder of the Order of Elemental Mysteries, or arguing with her Ancestors and Papa Legba in the liquor store about whether to buy whiskey or rum. In a recurring, temporary loss of sanity, she has volunteered to coordinate a variety of public Pagan events in the DC area over the last 20 years. She often dreams of being an old woman with a bourbon in one hand and several well-oiled acolytes to carry her around. Then she wakes up.
Gwendolyn Reece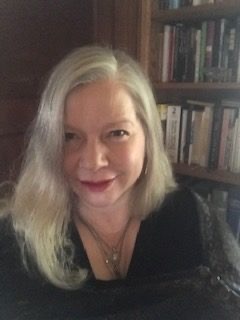 Gwendolyn Reece is a Witch, Philhellene and friend of the Theoi, Theosophist, and seeker of wisdom. Gwendolyn is especially devoted to Apollon and Athena and serves Them within the nation's capitol as a priestess of the Theophania Temple. She has been practicing since the mid-1980s and is now a priestess of the Assembly of the Sacred Wheel and graduated from Caroline Kenner's shamanic apprenticeship program. She lectured extensively for the Theosophical Society for 16 years and held multiple leadership positions within the society. Gwendolyn is on the faculty of American University. In addition to her work as a practitioner, she conducts academic research on contemporary Paganism.
Robert Schreiwer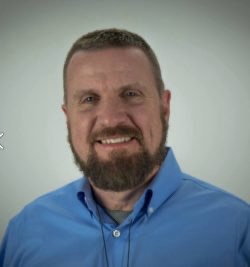 Robert L. Schreiwer is a founder of Urglaawe, a Ziewer in Distelfink Sippschaft, and a practicing Braucher and Hex. Through the Pennsylvania German Heathen Alliance for the Urglaawe, he has been conducting a project to gather oral lore from all regions of Deitsch settlement and currently working on other language and cultural advancement projects. He is a Steer Emeritus and Ambassador for the Troth, the Founder and Elder of The Troth's In-Reach Heathen Prison Services program, Program Coordinator of The Troth's Red Hammer Disaster Relief Program, Manager of Heathens Against Hate, and The Troth's Steward for Pennsylvania. He presented at the Parliament of the World's Religions in 2015 and 2018.
Jessica Shoemaker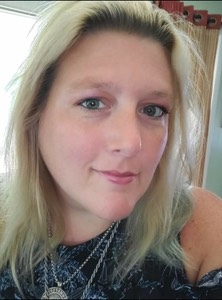 Jessica Shoemaker is currently a First Degree Member within the Assembly of the Sacred Wheel Tradition. She walks with one foot in this world and one in the other worlds as a certified Death Midwife, serving the Wilmington, Delaware area. Jessica is also a Reiki healer focused on land and personal healing. She enjoys doing embroidery, playing with her pups, spending time with her husband, researching and creating magick and most of all, loves bringing the joy to all around her! 
Ariel Sirocco 
Ariel Malachi Sirocco is an Integrative Hermeticist following the Corpus Hermetica and related writings with an academic background in biology (Q.C.) and 15 years with the American Museum of Natural History. Ariel has been a practicing occultist since 1983; initiated as a Priest of the Minoan Temple, Inc. of New York in 1998 and The Temple of the Spiral Path-NYC in 2004.
In 2006 he started Coven Quiddity (2006) which grew into the Akashic Temple (2009).  In 2007, he joined the Masonic fraternity reaching Master Mason in 2008 and in 2012 became a 32-Degree.  In 2017, Ariel became the Worshipful Master of Union Lodge No.5 in Stamford, Ct. In 2015, Ariel was granted charter from the Ordo Templi Astartes.
Universal Temple of Spirits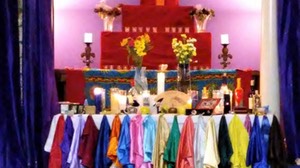 The Universal Temple of Spirits is a celebratory group practicing in the Global Spirits tradition. The celebrations welcome all Spirits from around the globe in love. Rituals are theme-based, rather than pantheon-based, and incorporate what we have in common as humans: shared food, dance, song, drumming, art, and possession trance.  Firesong (Eshu Akoni) is a priestess and Pathway initiate.  Called the "human iPod", she is a versatile, operatic soprano, as well as a professional teacher, artist, herbalist, and experienced gardener.  Firesong conducts The Voices of the Seasons Ensemble, Global Spirits services, and is cast in several opera and recital productions.  She recorded several teaching CDs of traditional chants and is the author of Global Spirits: Philosophies and Practices.
Victoria Young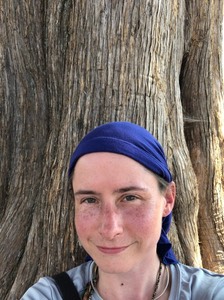 Victoria Young is one of the Ziewern for the Distelfink Sippschaft of Urglaawe, and the host of "Holle's Haven: the Uglaawisch Podcast." They are a certified Death Midwife, an apprentice Braucher/Hex, and study herbalism in their copious amounts of spare time..
________________________________