Most events are sponsored by the covens and are not the ASW as a whole. You can find those events listed on the covens' websites and Facebook pages.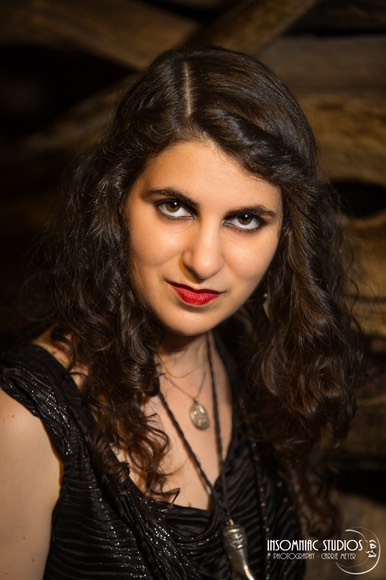 Two Workshops With Laura Tempest Zakroff
$25 for one or $40 for both
Please RSVP so we can plan • Register on website or at the door.


Driving Directions- Click Here
Gather 9:30 am • Start- 10:00 am
The Art of Sigil Witchery - The Power of Symbol & Line
Are you intimidated by the idea of Sigil Magick? Do you think it's only for Ceremonial Magicians? Afraid you may make a mistake or aren't an artist? Fear not! Ancient civilizations from around the globe have harnessed the power of the drawn line to make their mark on the world. We'll look at the basic elements that make up all symbols, what they can mean for you, and how to safely and respectfully incorporate them into your own personal practice.
- Lunch Break (Potluck if you like)
1:30 pm: 
Sigils In Motion: Merging Movement with Ritual
Ritual is a dynamic union of self and spirit, above and below—so why should it be static? Learn to incorporate movement into your ritual with focused intention and discover a much more powerful experience. We'll look at the parts of various rituals from start to end, and how different sacred movements (gestures and dance steps) can be applied – for groups, covens, as well as solitary practitioners.
About the Author:
Laura Tempest Zakroff can be described as a professional artist, author, dancer, designer, muse, mythpunk, teacher, and witch. She holds a BFA from RISD (The Rhode Island of Design) and her artwork has received awards and honors worldwide. Her work embodies myth and the esoteric through her drawings and paintings, jewelry, talismans, and other designs. As Tempest, she has been a major pioneer of fusion bellydance for over fifteen years. Her fascination with sacred and ritual dance lead her to bellydance, and she strives to help others connect mind, body, and spirit through movement. 
Laura has been a practicing Modern Traditional Witch for over two decades and revels in the intersection of her various paths with witchcraft. She blogs for Patheos as A Modern Traditional Witch, Witches & Pagans as Fine Art Witchery, and contributes to The Witches' Almanac. The Witch's Cauldron is her first book, with a second book on sigil witchery due out in 2018. Laura resides in Seattle, Washington, with her partner Nathaniel Johnstone and at least three cats. 
Find out more at www.lauratempestzakroff.com
About The Live Music For The Second Workshop:
The Mechanist & The Star Goddess is a dynamic music & dance project with Tempest, Nathaniel Johnstone, and Davis Petterson. They create improvised music and dance on the spot, inspired in the moment – as well songs from the repertoire of the Nathaniel Johnstone Band. The project title/inspiration evokes the exploration of the liminal space between the confines of the precise concrete world and the limitless divine. 
Tempest is a world-renown bellydance performer and instructor, focusing on sacred and darkly inspired fusions that pull from the traditions of North Africa, the Middle East, and the Mediterranean. She is also an artist, author, blogger, and designer (see www.lauratempestzakroff.com) 
Nathaniel Johnstone is a multi-instrumentalist virtuoso (violin, viola, guitar, banjo, mandolin) whose music pulls from myth, fantasy, and folklore with a vibrant sound crosses boundaries & borders, resulting in a blend of multicultural folk rock. (www.nathanieljohnstone.com) 
Davis Petterson is an Atlanta G.A. based drummer who has performed and recorded with groups such as The Ghosts Project, Juliana Finch, The Sweet Meat Love And Holy Cult, and The Changelings. 
Project Website: http://nathanieljohnstone.com/tm-tsg.html 
Project FB Page: http://fb.me/TheMechanistandTheStarGoddess
Delmarva Pagan Pride Festival - Sept. 17, 2017
A Weekend With Dolores Ashcroft-Nowicki 
at Seelie Court - Georgetown, DE
September 22-24, 2017
More Details Soon
Climbing The Tree Qabala Weekend (Oct. 5-7, 2018 at Seelie Court near Georgetown, DE)
Between The Worlds Conference (2020 TBA)
Ongoing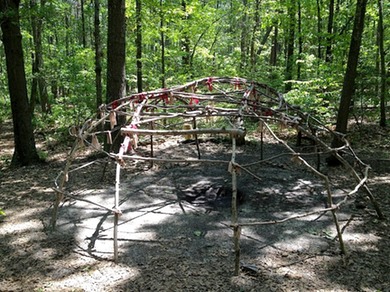 Sweat Lodges: 
Several times a year we host sweat lodges. Information about them is found by clicking here